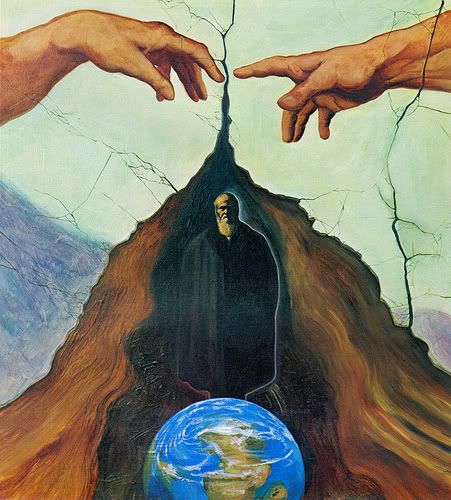 Illustration from "Biology Today", a "psychedelic" biology textbook from 1971
Details: Friday, 20 Jan 2012, 2:30-3:30 p.m., at Leong Hall.
Speaker:
Fr. Jett Villarin, S.J.
President
Ateneo de Manila University
About the speaker:
B.S. Physics, magna cum laude and class valedictorian, AdMU
M.S. Physics, Marquette University in Wisconsin
Ph.D. in Atmospheric Physics from Georgia Institute of Technology
Awards and citations:
National Outstanding Young Scientist award
Outstanding Book Award for "Disturbing Climate"
Part of the Intergovernmental Panel on Climate Change that won the 2007 Nobel Peace Prize for their efforts in disseminating knowledge on climate change.